Watching anime is a great source of entertainment. But how to watch anime online for free? Most of the free anime streaming websites and apps are filled with spammy links and junk ads.
Today, I will tell you the 10 best apps and websites to watch/download anime online for free.
I have personally handpicked and tested these anime websites and apps so you can stream the real content without spam.
Without any further ado, let's get started.
1. Telegram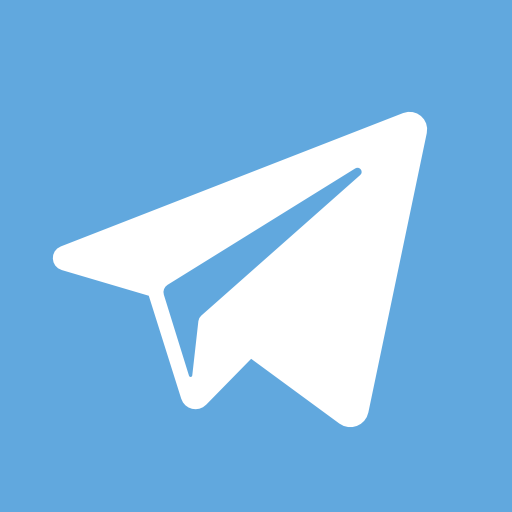 Telegram is the best and most authoritative app to watch anime online for free. I personally use the Telegram App to watch movies, anime, and web series online.
Telegram is a cloud-based messaging app that allows users to upload and send big files. There is an unlimited number of channels on telegram which upload high-quality content on the app for free.
Telegram is available for Web, Mobile, and Desktop devices.
How to Stream or Download Anime from Telegram:
Download and Open the Telegram App.
Then, Search for a Telegram channel by entering the name of the anime (For Example- Death Note).
After that, Open the channel and look for the anime stream or download links.
Then click on the download or streaming link to watch the anime.
Tip: You can also search for an anime series within a Telegram channel.
Still, Confused? Read the full procedure to download or stream anime online on Telegram
Recommended: Top 10 Telegram Channels for Stock Market Tips and Updates!
---
2. Crunchyroll
Crunchyroll is the best and most popular anime streaming company.
It is well designed, optimized, and easy-to-navigate anime website that allows you to watch anime for free with a minimal amount of ads. It has the biggest collection of anime with a separate section for the Manga series.
It also offers premium membership with 14 days trial that allows you to watch anime ad-free in Full-HD quality. It's not compulsory to buy the premium membership, you can watch anime free with a small number of ads.
It's available on a vast number of platforms and devices (visit the website for full information).
How to Stream anime on Crunchyroll:
Go to Crunchyroll.com website on the web browser.
Sort or Search for the anime you want to watch.
Tap on the anime to start the stream.
Tip: Tap on the "Random button" on top to get random anime suggestions.
---
3. Anime-Planet.com


Founded in 2001, Anime-planet.com is one of the oldest and best anime streaming websites with a huge collection of subbed and dubbed anime series.
It's not just a website, it's a community of anime fans. Anime-Planet has millions of users who visit the site every month to watch anime, and who write honest reviews which will help you choose the best anime to watch.
It is totally legal and industry-supported due to its partnership with the big giants in the anime industry. The best thing is it's totally free which makes it the best and most authoritative website.
How to watch anime on anime-planet:
---
4. Popcorn Time
The most popular and oldest torrent-based app to download and watch anime, movies, and web series. Popcorn Time is a user-friendly and easy-to-use app to stream anime.
It has an integrated media player that allows you to stream anime without waiting for the download to complete.
It's not available on the Google Play Store, you can download the app from their official website. It's available for almost all OS and devices like – Android, iOS, Mac-OS, Windows, Linus, etc.
How to download and use Popcorn Time App:
Download the Popcorn Time App

Android Devices: Simply Download and Install the apk file.
iOS Devices: Popcorn Time is available on JailBroken Apple devices.

Open the app and go to the animated movies and series section.
Sort the anime according to preference.
Play and enjoy the Popcorn!
---
5. Funimation.com
Funimation.com is a great place to watch anime. It's not just a website, it's a 25-year-old media company, an independent venture of Sony Pictures Entertainment. According to Funimation, it serves around 10 million people a day.
It specializes in dubbing the media, especially Japanese anime, and distributing it in many countries. Funimation is totally legal and best of all, it's free with minimal ads. It also offers a premium plan for US $7.99 per month which allows you to stream anime ad-free.
Funimation is supported across Mobiles, TVs, and Gaming consoles.
Note: It's currently available in the U.S., Canada, U.K., Ireland, Australia, and New Zealand, and will expand to Mexico and Brazil later this year.
Tip: You can make use of a VPN to access the website anywhere 😉
---
6. AnimeFrenzy.org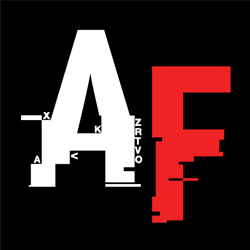 AnimeFrenzy.org is a great website to watch and download amine online.
It's a very well-structured and easy-to-navigate website. Despite being simple, it has a huge collection of classic and latest anime. The site has a section named "Popular Today" that shows you the most popular animes of the day.
The homepage is equipped with a list of the latest uploaded episodes on the site. The latest anime are uploaded within 2-hours after being aired in Japan.
Why did I like this website? It shows you brief and relevant information which makes it different and best from other websites.
Drawback: It consists of no ads but there are few initial redirects when you tap on the media player.
How to watch anime on AnimeFrenzy:
Go to animefrenzy.org
Search for the anime you want to watch.
Both dubbed and subbed versions will appear.
Then, tap on the anime, it will show you a list of episodes in descending order.
Tap on the episode to play.
---
7. VRV

VRV.co is a brand of Crunchyroll which was introduced in Nov 2016 to serve anime from various channels on a single platform.
VRV provides access to various anime channels like- Boomerang, Cartoon Hangover, Crunchyroll, Hidive, Mondo Media, Rooster Teeth, and VRV Select.
VRV allows you to stream a significant variety of anime for free with ads and decent quality. It also offers a premium plan where you can also watch VRV Select anime without ads and in high quality.
The website gives you a premium feel like other paid streaming services – Netflix, Amazon Prime, etc.
VRV is officially available in the U.S. only but you can access it by using a VPN service.
How to stream anime on VRV:
Go to VRV.co (make use of VPN if outside the U.S.)
Select the channel you want to watch from the top left.
Select an anime or show you want to watch.
Tap on the play button to watch.
---
8. RetroCrush.tv
As the name says, Retrocrush.tv is a nice website to watch anime if you want to watch the best retro anime shows of the old times.
The website has a decent collection of retro anime series that are free to watch with few ads. You can also watch exclusive retro anime ad-free with the premium plan starting from US $4.99 per month.
It's easy to browse the anime according to the genre with help of the browse button on the top. The fun doesn't end here, there's a random button on the top that suggests random anime in case you are confused.
It's available on different platforms- Web, Android, TV, iTunes, Roku, and Amazon Fire Stick.
How to watch anime on Retrocrush:
Go to RetroCrush.tv
Browse or search for your favorite retro anime.
Tap on anime for a summary and a list of episodes.
Tap on the Start-watching button.
---
9. Anime Prime App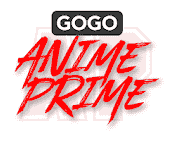 Anime Prime is a simple and nice app to watch anime online. It's not complex and big like other streaming apps. It's free to watch app with ads and no subscription is required to stream anime.
The homepage consists of Slider (which shows Trending Anime 🔥) and Newly released anime episodes. You can sort the anime from subbed and dubbed and can also search for the anime by name.
It also provides you with genre sorting and watching history to enhance your experience. The app also allows you to choose the theme- dark or light.
Anime Prime is only available for Android users on Google Play Store.
---
10. MyAnimeList.net

It's not just an anime streaming website like other sites, perhaps it is one of the biggest databases of anime like IMDB.
My Anime List is a great hub of anime which consists of:
Anime lists, reviews, recommendations,
Separate manga series section,
A community of millions of users,
Anime industry news, and more.
MyAnimeList provides you with detailed information about every anime and also allows you to watch free anime powered by Crunchyroll.
It also provides a ranking of the anime (updated twice a day) based on various factors.
Link: MyAnimeList.net
---
Frequently Asked Questions
Are there any safe sites to watch free anime?
By safe we mean a site that is legal, trustworthy, and has no spam in it. Yes, there are many sites that are totally legal and authoritative. Some of these sites are:
Crunchyroll.com – A most authoritative and oldest media company that provides you with a hub of great anime content that is totally legal and safe.
Anime-Planet.com – Founded in 2001, it is one of the best, legal, and industry-supported website. It has a well-designed, structured, and simple design that allows you to watch anime without spam for free with a few ads in between.
VRV.co – VRV is a trusted brand of Crunchyroll that consists of exclusive anime content, some are free to watch and some anime requires a premium subscription.
Where can I watch anime online for free without an account and minimum ads?
Most of the websites or apps require you to make an account before streaming anime. I know that's not a pleasant thing to give your e-mail id to a site and then it will flood your mailbox with promotional e-mails. The Below apps and websites allow you to watch anime without making an account with minimal ads.
AnimeFrenzy.org – It doesn't have an option to make an account and best of all, it is totally ad-free website. It consists of a great collection of classic and latest anime shows (subbed and dubbed). You have to face a few initial re-directions when you tap on the media player.
Anime Prime App – Simple structured app with trending and latest anime shows displayed on the homepage. This free-to-watch app consists of a few ads in-between whiles navigating from one to another section that's not irritating at all.
Which site is a good alternative to Kissanime?
Kissanime was a popular and most-visited anime streaming website globally. It allowed users to stream or download movies and TV shows illegally for free. Sad to hear that it was recently shut down on August 14, 2020, due to many complaints citing copyright infringement.
No need to worry! There are many anime websites online that are good alter to Kissanime. Some Best alternatives are – AnimeFrenzy.org, Anime-Planet.com, and RetroCrush.tv, these sites won't let you down!
Which app is best for watching anime free?
There are many free-to-watch anime streaming apps that contain ads. But my personal favorite is:
Telegram – It's a cloud-based messenger that consists of Broadcast Channels that upload high-quality content (downloadable and streamable) for free. It's not limited to movies and stuff, you can also download other files like- software, apk, and other files.
Guide: How to download/stream movies or series on Telegram
Meanwhile Follow @mobodaily on Telegram for some nifty tech tips, news, and updates.