91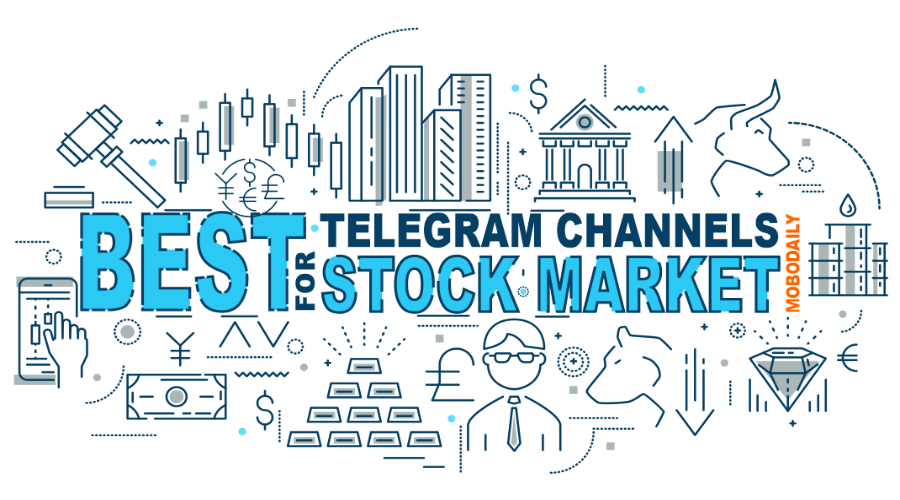 Telegram Channels are a great source of stock market tips, calls, and news for every type of trading whether it's intraday, positional, or future & options. Telegram consists of a lot of channels that deliver stock market tips and call themselves an expert, but they are not. In reality, they pay too much stress on selling paid services to the members.
So, finding the best telegram channels is the real hard work. But you will be glad to hear that I have done the hard work for you 😉
After taking suggestions from experienced traders and researching channels on telegram, I have mentioned joining links to the 20+ best telegram channels for the stock market that will suggest you profitable calls and will definitely increase your trading knowledge.
These channels are most active and trusted, best of all, they are totally free!
Meanwhile, Join our Telegram Channel @MoboDaily for daily tech news, updates, and best deals.
Note: Stock market trading involves risk, I am not liable for any kind of loss or damage and the below-mentioned channels are just for knowledge and informational purpose.
I have divided the post into 4 categories mentioned as follows.
Best Telegram Channels For Indian Share Market
Intraday Trading Telegram Channels
Intraday trading is the buying and selling of stocks and other securities to earn profits within the same day. It involves high risk, beginners shouldn't involve in intraday trading without a proper strategy.
I know where I'm getting out before I get in.

– Bruce Kovner
A day trader predicts the price of a stock (at the end of the day) before taking an intraday trade and good prediction requires technical and fundamental knowledge.
Admins of the below-mentioned telegram channels have great expertise in intraday trading and will suggest you profitable calls, expert tips, and advice daily. I highly recommend you to check out the below channels to increase your intraday knowledge.
👉 More Telegram Channels For Intraday & BTST Trading…
---
Option Trading Telegram Channels
Novice traders think options trading is the game of masterminds but that's not true! I agree that trading in options is a bit complex compared to equity but you can earn more in futures and options if you have learned some essential key points.
Let me tell you some basic option knowledge first. Options are derivative contracts that give the right to the option buyer to buy or sell the securities at a specific price on or before a certain date. People use options to hedge risk or to speculate and earn income.
Several good option trading telegram channels provide you good calls, expert knowledge, and tips to trade in options, some of these channels are mentioned below:
👉 More Telegram Channels For Options Trading…
---
SEBI Registered Telegram Channels
What is the difference between SEBI registered channels and non-registered? The investment advisors or research analysts operating these channels are registered and certified by SEBI. These channels are owned and managed by SEBI authorized professional researchers.
Benefits of SEBI registered channels:
Many years of professional experience
No or minimal promotion for paid services
Trusted and Authorized
Great source of learning stock market
Expert calls and tips
---
Conclusion
Any person can make money by trading in the stock market, you just need good financial advice and knowledge.
Above telegram channels are best to increase your trading knowledge and experience. I recommend everybody whether a newbie or pro to join these channels. Best of all, they are completely free!
Do you own or manage any awesome telegram channel? Click on the button below.