90
What's Anime? Animes are Japanese films and television shows that are animated. Animes have gained so much love outside Japan in the last few years because of their great and unique content. Watching amine is a great source of entertainment. It's different from the cartoon, anime is rich with great value content, both adults and kids can watch anime.
After watching many Anime series and checking a lot of ranking and reviews on the internet, I have listed the 11 Best animes of all time that you shouldn't miss out on.
Related:
If you are a die-hard fan of Anime like me, then you are gonna love this post.
So, let's dive in!
1. Fullmetal Alchemist: Brotherhood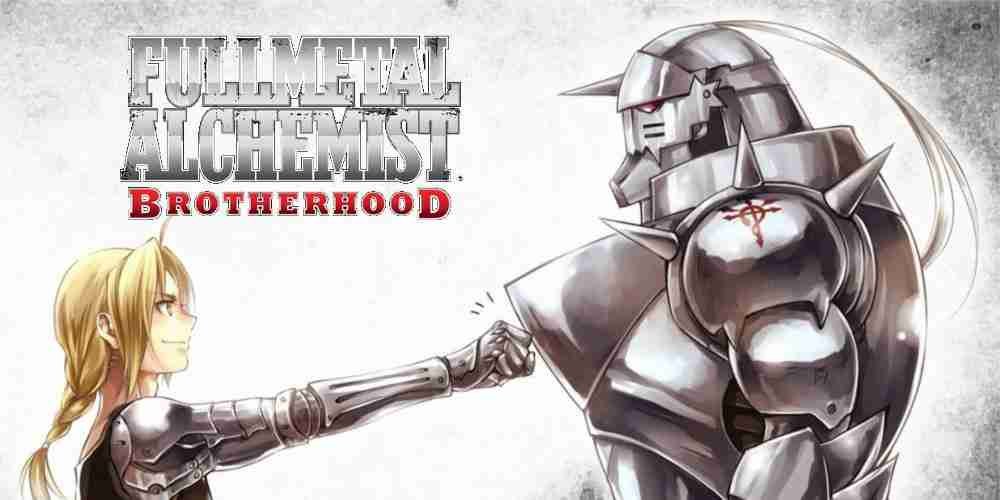 Fullmetal Alchemist: Brotherhood is an anime series with great action and adventure. It is adapted from the Fullmetal Alchemist manga by Hiromu Arakawa.
Unlike the first Fullmetal Alchemist, it follows the original events of the manga series.
Genre: Action, Adventure
IMDB Rating: 9.1 / 10
Total Episodes: 64
Release Date: April 4, 2009
It's a story of two brothers Edward and Alphonse whose mother dies due to an incurable disease.

After the mother's death, they traveled the world to advance their alchemy skills to bring their mother back into life but they failed, which left them in damaged physical forms.

Edward losses his left leg and sacrifices his right arm to save his younger brother and affix his brother's soul to a suit of armor.
---
2. Death Note
If you want to explore the best of anime then you should watch Death Note!
Death Note is the most popular and well-known amine series of Japan and also the no. 1 popular TV show according to MyAnimeList.
Death Note is an out of the ordinary anime show which crosses all the limits of crime, it's not like other anime in which there's a typical good character and villain, it's fully filled with suspense and drama.
This anime series got so popular that a dedicated musical was released globally in 2015 named Death Note: The Musical. Death Note is the best anime to watch for beginners.
Genre: Crime, Drama, Thriller
IMDB Rating: 9.0 / 10
Total Episodes: 37
Release Date: October 3, 2006
A high school boy Light Yagami finds a magical book named "Death Note" that can kill anyone whose name is written on it. He begins to cleanse the world by killing all the criminals, and people start worshiping him.

Authorities realize that a serial killer is targeting all criminals and call upon a secretive detective to catch the Light.
---
3. Naruto
Naruto is one of the most famous anime of manga series written and illustrated by Masashi Kishimoto.
Naruto has a great fan following, it has the record of 4th best-selling manga series with 250-Million copies sold in 46 countries.
The series has won awards and recognition many times and is great anime to watch in 2020. So, add it to your best anime list and must watch the show in the meantime.
Genre: Action, Adventure, Comedy
IMDB Rating: 8.3 / 10
Total Episodes: 220
Release Date: October 3, 2002
Once upon a time, a great demon fox lived in the village, a tsunami occurred when it swung one of its nine tails. The 4th hostage of the village sealed it inside a little boy, Naruto was that boy.

Naruto is the name of the main character of the show who is a playful and teen ninja and wants to become the Hokage, head of the village, and the strongest ninja.

Naruto grew-up with no parents and family, the villagers also hated him thinking that he was the demon fox.
---
4. Mob Psycho 100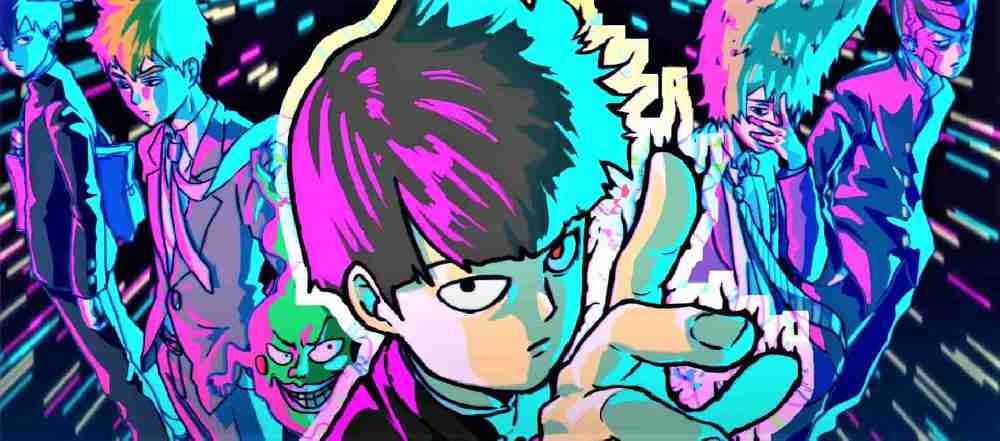 Mob Psycho 100 is one of the best amines to watch in 2020 because of the advanced animation techniques used in the movie.
It's a great anime based on science fiction and action which will keep you excited to watch the next episode. I will suggest you not to drop the series after watching 1-2 episodes, it becomes interesting after the first two episodes.
Genre: Action, Science-Fiction, Comedy
IMDB Rating: 8.5 / 10
Total Episodes: 2 seasons (25 Episodes)
Release Date: July 12, 2016
Kageyama Shigeo a.k.a Mob is an 8th-grade middle school boy with supernatural psychic powers, he can bend a spoon and lift an object with his mind from a young age. He received negative perceptions from people when he loses control of his powers.

To control his abilities, he works as an assistant to a self-proclaimed psychic, Reigen Arataka. Now, he just wants to live a normal life and to become a friend with a girl in his class, Tsubomi. But troubles keep coming after him.
---
5. One Punch Man
This world-class anime is also created by the manga artist ONE, the creator of the Mob Psycho 100.
One Punch Man is among the most popular and finest anime of all time. It is a story of a hero who can defeat his enemies with a single punch.
It was first released in 2012 as a comic that received so much love from the readers and In 2015, the anime television series was released.
It became so popular that Video Games based on One Punch Man recently in 2019-20 for PS4, Xbox, PC, iOS, and android.
Genre: Action, Comedy, Sci-Fi, Fantasy
IMDB Rating: 8.5 / 10
Total Episodes: 2 seasons (25 Episodes)
Release Date: July 12, 2016
This is the story of a quirky hero, Saitama who can defeat his enemies with a single punch.

He had a dream from childhood to become a hero. For that, he did intense training for 3 years and worst of all, he lost his hair in between.

He seeks a worthy enemy who can challenge his strength. Must watch the exciting adventures of this ordinary yet an extraordinary hero.
---
6. Dragon Ball Z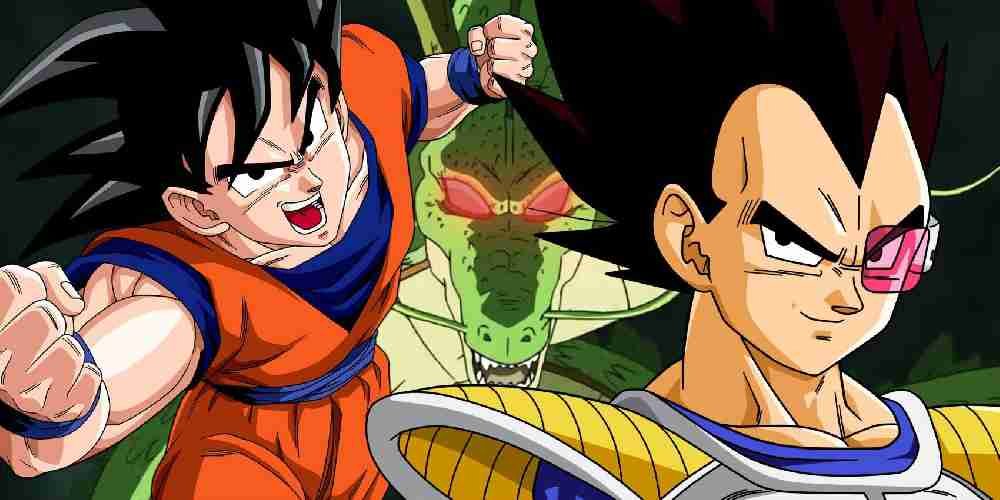 If you are a 90's kid then you must have watched this most popular anime, if you haven't then go and must watch it!
Dragon Ball Z or DBZ is the sequel of the Dragon Ball, both are great and very popular anime of all time. It's a great amine to watch based on adventure and action.
If you are new in the world of anime, this is the right show to start your journey, both Kids and Adults can watch Dragon Ball Z.
Genre: Action, Adventure, Fantasy
IMDB Rating: 8.7 / 10
Total Episodes: 227 Episodes
Release Date: 1996
Dragon Ball Z continues the adventures of Goku who is big now and he has a son named Gohan.

After knowing that he is from another planet and he was sent to destroy the planet earth, he and his friends decide to defend the Earth from his evil brother Raditz and his allies.
---
7. Attack on Titan
Attack on Titan is the best action series in the anime world. It is the second best-selling manga series defeating Naruto and Bleach.
It is full of twists and suspense, not a conventional story-telling like other series, you can hardly predict what will happen next. It's kind of like Game of Thrones. Three seasons have come since 2013, more to release in the future.
It is considered as the best anime of this decade by the critics which makes it a must-watch anime in 2020.
Genre: Action, Adventure, Drama
IMDB Rating: 8.8 / 10
Total Episodes: 227 Episodes
Release Date: April 7, 2013
Giant Creatures named Titans have set their feet on the Earth to put an end to humanity. Titans seem to have no intelligence, they like to destroy humans just for fun rather than the food source.

The story follows young Eren Yeager whose hometown has been destroyed and mother killed by the gigantic titans.

After the Incident, he vows to cleanse and retake the world from Titans with the help of his friends and join the military who fight titans.
---
8. My Hero Academia
My Hero Academia looks like childish trash when you see its posters and trailer but in reality, it's amazing!
This anime got so much hype after its launch and it totally deserves that. It's a pure art of animation which doesn't compromise in any field. It is totally filled with suspense and will keep you excited to watch the next episode.
My Hero Academia has won the Harvey Award of being the best manga series in 2019. So, don't miss watching this best anime in 2020.
Genre: Sci-Fi, Action, Adventure
IMDB Rating: 8.5 / 10
Total Episodes: 90 Episodes
Release Date: April 3, 2016
My Hero Academia follows the story of Izuku Midoriya, a young boy without any powers who lives in the world of the superhumans.

He wants to become a hero himself. So, he gets enrolled in a well-known hero academy and learns what it really means to become a superhero.

After becoming a hero, he discovers that being a hero is much more complicated than he thought.
---
9. JoJo's Bizarre Adventure
In my Opinion, JoJo's Bizarre Adventure is one of the best anime series I have ever watched. As the name suggests, this series focuses on the mysterious adventures of a Joestar family who possesses supernatural powers.
It's an interesting adventure story everyone should watch.
Genre: Action, Adventure
IMDB Rating: 8.4 / 10
Total Episodes: 156 Episodes
Release Date: 2013
The story of the Joestar family from the end of the 19th century to modern times showing the adventures each member encounter throughout their lives.
---
10. Haikyuu!!
Haikyuu!! is a very interesting and relatable anime series of all time. I got so involved in the series while I watched the first two seasons of the series like you are a part of the team, their losses are your losses and their wins are your wins.
It is the best sports anime of all time, I highly recommend you watching the full series.
Genre: Comedy, Drama
IMDB Rating: 8.7 / 10
Total Episodes: 87 Episodes
Release Date: April 6, 2014
Hinata Shouyou, A middle school boy gains sudden love for Volleyball after watching a national championship match on television.

He joined the school's Volleyball club with the dream to become a star player. After acquiring 5 other players in his team, he was able to compete in actual competition. Unluckily, they faced the star player, Kageyama Tobio in the first round and suffers a crushing defeat.

He vows to become better and defeat Kageyama.
---
11. One Piece
One Piece is one of the most popular and most loved Japanese anime TV series of all time. It's a great adventure story of Pirates who are wandering in the sea to find the greatest treasure. It's kind of Pirates of The Caribbean.
You won't believe that this anime series is running till now since 1999 with 940 episodes uploaded and more to come.
So, if you have a lot of free time, you should consider watching One Piece.
Genre: Action, Adventure
IMDB Rating: 8.7 / 10
Total Episodes: 940 Episodes
Release Date: October 20, 1999
Great adventure story of Monkey D. Luffy and his pirate buddies who are exploring the sea to find the greatest treasure named "One Piece"

Monkey D. Luffy is a boy whose body gained the properties of rubber after he unintentionally ate a "Devil Fruit". He is exploring the ultimate treasure of the world to become the next "Pirate King".
---
Why you should watch anime?
Unique Content – Anime are made up of unique and eccentric content which is not possible to execute in the real world. This extraordinary content is impossible without animation.
Perfect Characters – Thanks to animation, creators can create the characters which are the perfect fit with the story-line written by the writers. So, you can enjoy the nifty unique characters which aren't possible to find in reality.
Top Class Animation – Japanese anime is known as the best animation industry in the world which tries to create the best out of animation. That's why Japanese anime is so much popular worldwide.
Imagination into Reality – Anime is a fictional world where anything can happen anytime. It depends on the creator's imagination, everything is possible with anime. "One Piece" is a great example of creativity.
Amazing Story-line – Except Animation, Anime is known for its best in class story-line which can compete with the American web-series also. Obviously, anime are different from the cartoon, they are made for kids and adults both.
---
Which amine beginners should watch?
I will suggest you start watching an anime with a medium number of episodes whose story is neither too slow nor fast. So you don't get bored with a single long anime.
You should go with Death Note, Mob Psycho 100, or Fullmetal Alchemist: Brotherhood at the start. All are the best anime series you can watch if you are a beginner.
---
How to watch anime?
There are various websites and apps on which you can download and watch your favorite anime for free.
Best Free Websites to watch anime online: 9anime | KissAnime | Crunchyroll
Best Free Apps to watch anime online: Telegram | KissAnime | Crunchyroll
So what's your favorite anime series? Tell me in the comments below.